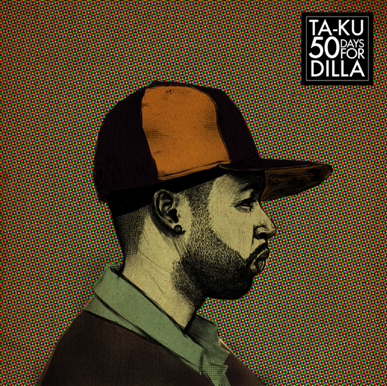 We've had a lot of Ta-Ku and Dilla posts lately, but we feel that you never can have to much of the good stuff, right?
This is something we have listened to constantly since it was put out by the Perth beatmaker on the net some months ago. Didn't think that much of it, but it has really been growing on us, just something that you can enjoy wherever and whenever, beautiful samples, basslines and drums that would have made Dilla proud for sure!
Reggie Matthews aka. Ta-Ku have made 50 beats over 50 days influenced by Dilla, and every single track breathes love, harmony and inspiration. Some are just so damn pretty, others sexy like hell, the neck-breaking joints where you wanna move your body like crazy, and there's even a christmas joint... We had a list of examples, but felt like every track was mentioned. Just make sure you stay tuned for the finale, the last seven tunes are really beautiful!
The response in comments on soundcloud are just nuts, people are going crazy over the tracks. It's really hard to pick out the best stuff, but our selection of top beats that sticks out are Day 2, Day 16, Day 43, Day 46 & Day 50. This is on the list of dopest Dilla tributes made, and one of the most insanely creative beat-tapes we have heard!
As a bonus treat here's a really cool dance video with the french crew Marvin Gofin to the sounds of
Ta-Ku's Back to the Future beat which he used in the last round to win the
Speekeasy Beat Battle
2010 (for the third time in a row..)